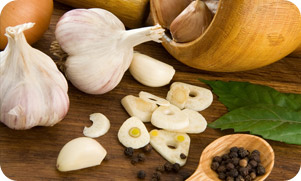 Avanti means to "go forward" in Italian. Throughout our lives, many of us may have experienced physical or emotional ailments that have kept us stuck and unable to reach our full potential and path in life.
Through individualised medicine, I strive to support my patients in their healing process to bring them from being stuck, to going forward and embracing change and positivity inside and out. Avanti! The time is now for change!
Dr.Vito DiBlasi N.D. holds an honours bachelor degree from York University including courses in premedical sciences. He attended the Canadian College of Natural Nutrition and was granted the designation Registered Holistic Nutritionist (RHN).
Having been inspired by the changes made in his life by natural medicine, Dr.DiBlasi attended and graduated from the Canadian College of Naturopathic Medicine as a Naturopathic Doctor (N.D).
He is licensed and regulated in Ontario by the Board of Directors of Drugless Therapy and is a member of the Ontario Association of Naturopathic Doctors (OAND). Additional certification has also been granted in facial rejuvenation/cosmetic acupuncture.